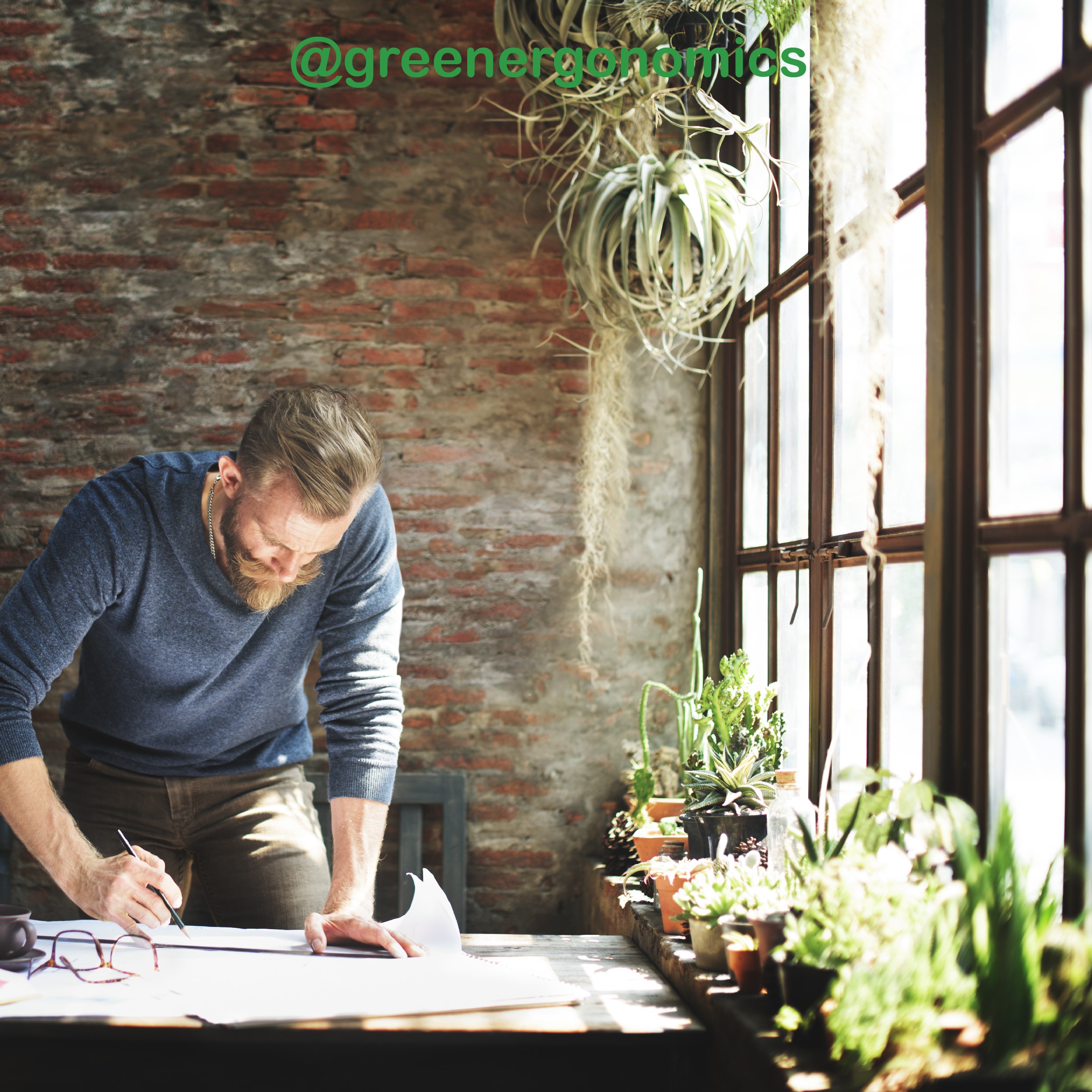 This is not a simple question and, despite what you may have read elsewhere, there is not simply a "shopping list" of equipment that provides a simple answer.
The team here at Green Ergonomics are Certified Professional Ergonomists (CPE) and Work Health Safety Specialists. We hold additional qualifications that include GBCA Green Building Accredited Professional  (GBAP),  IWBI Well Accredited Professional (WellAP) and Fitwel Ambassador. We are Certified and experienced to advise and support you through the process of integrating the latest, evidence based ergonomic practice and strategies into your project.
There are many ways to incorporate human centred design into a space and every project offers different opportunities to promote the comfort and wellbeing of users. Ergonomics certifications for buildings and fit-outs, such as Green Star, WELL Building, LEED, and Fitwel include credits for the inclusion of best-practice ergonomic features and strategies into a project. These certifications recognise and reward projects that provide equipment, spaces, and integrated policies to promote the comfort and wellbeing of users. The focus is on the intended users. What they do, who they are, what they need and don't need.
The need to thoroughly understand the user demands of that space and how it will be used!
In each project the most important step for us is to identify the unique requirements of the needs of the people that will use it. User-centred design is a thorough process that requires input and feedback from the people who will be using the space, at all stages of the project. This may include, but certainly not limited to the following:
Addressing the Ergonomic Needs of the User
The design or selection of work settings, equipment and furniture must be shown to address the ergonomic needs of the user specific to that work setting. To do this we follow a evidence based process:
At the design stage of your project, we can use Sonexes™* online checkups to evaluate your clients ergonomic risk factors and musculoskeletal health. Developed by Alan Hedge from Cornell University, this process includes surveys of user's ergonomics awareness, office equipment, visual health, job demands, work performance, work culture and wellness.
We collate and present data to your design team, highlighting any ergonomics strategies that can be introduced into the design of the new build. This enables the design of the space and furniture selection to most suit the needs of the user.
Ergonomics Information for the User
We provide ergonomics information to the work setting users. To do this we collaborate with the client to establish what delivery model suits them best.
Pre-occupancy we collaborate with the clients to review their existing ergonomics strategies and develop a strategy that reflects the new build.
Post occupancy of the new build, we provide onsite Ergonomists to work with your client's employees to understand the new furniture adjustments and ergonomic principles of healthy work habits.
Once these stages have been completed, we can again use Sonexes™* online checkups again to evaluate your client's ergonomics, wellness and musculoskeletal health in the new build. We are confident that this process ensures that your project meets the requirements for an effective Ergonomics Strategy.
The resulting fit out and design will enable an optimum level of comfort for users that not only prevents stress and injury, but proactively promotes health, wellbeing and productivity.
* Sonexes is headed by Alan Hedge, who has over 40 years of academic and corporate expertise in Ergonomics, along with an international team of leading professional ergonomists.